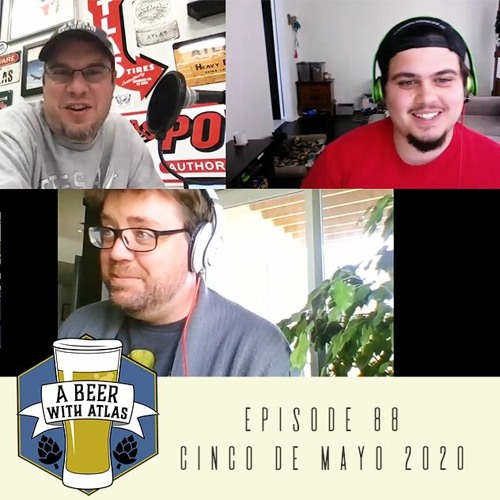 Cinco de Mayo Beers - A Beer With Atlas 88
04-30-2020
Check out this trio of brews to celebrate Cinco de Mayo.
From Belching Beaver we have a chocolate peanut butter Mexican stout; from Melvin Brewing we have the "Heyzeus" Mexican Lager (get it?); and from Grupo Modelo we have ... Corona?
Brian, Dolan, and Rich each pick a beer to highlight for this episode of the podcast. Can you guess who picked which before listening?
Grab one of these brews and some classic Mexican fare and enjoy Cinco de Mayo with a beer in your hand, and compassion for your fellow man in your heart. (You have room for the compassion right next to your love of craft beer.)
Need a little more? Try some authentic Mexican Street Corn with this recipe: https://tinyurl.com/yd6sqfdr