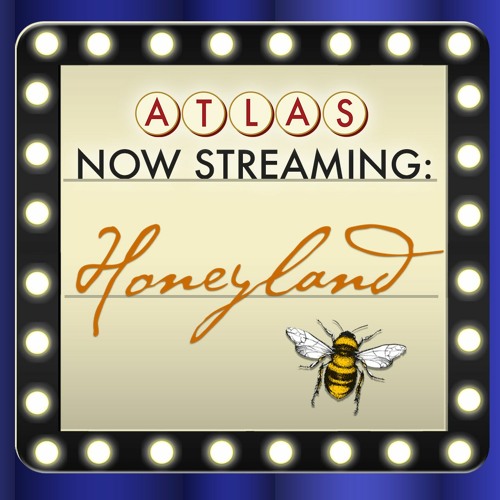 Honeyland - Atlas: Now Streaming Episode 62
05-01-2020
No doubt you've heard about the plight of the honeybee over the past several years. "Honeyland" hones in from the macroscopic view of the species to focus on a very personal honeybee story at the micro-level.
This independent documentary shows the story of the last Macedonian wild beekeeper in a remote mountain region of the Balkans. Without giving too much away, tradition is met with "progress" as the film examines the Venn-confluence of conservation, nature, and consumerism.
And stuck in the middle is a woman fighting isolation and trying to keep the old ways alive.
Nominated for two Academy Awards, including Best Documentary Feature and Best Foreign Language Film, this directorial debut of Tamara Kotevska and Ljubomir Stefanov was the most awarded film at Sundance, garnering praise for its cinematography, as well as landing the World Cinema Grand Jury Prize for documentaries.
Join us as we practice safe social distancing and catch up on our streaming queues!
And if this inspires you to get some all-natural honey, check out our own Nurse Recruiter Peter Somers, a man who owns multiple beekeeper suits:
https://youtu.be/6phk-E2r1FI
Fun Atlas Trivia: "Macedonian Beekeepers" was one of the names Dolan was considering for his band.